You are here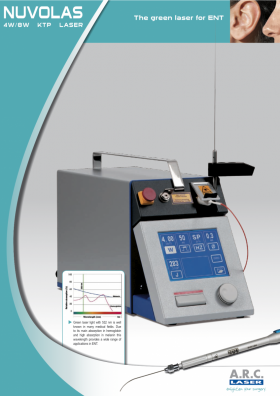 Chronic Invasive Middle Ear Disease
The fibre-guided laser has a very fine 0.2 mm diameter tip (see picture above) that helps remove disease from the middle ear by vaporisation rather than pulling or tearing, more likely with traditional cold steel instruments.  This causes less transmitted movements to the ossicles (middle ear bones), and thus helps avoid inner ear injury to deliver a better hearing outcome.
Disease can be removed by lasering the surface of the ossicles without any actual damage to them.
The laser can also work around corners in the middle ear and hence allow more effective removal of disease and facilitates finer surgery with access gained to all areas.
The laser helps stop bleeding, which is very important when removing Cholesteatoma and/or Granulation tissue in Chronic Invasive Middle Ear Disease, due to blood obstructing key landmarks such as the facial nerve.
After mastoidectomy laser treatment to the mastoid bed can eradicate any microscopic residual Cholesteatoma hidden in the crevices (small spaces) and thus help ensure complete disease removal.
Other ear conditions
It helps stop bleeding whilst simultaneously excising the tumour in Glomus Tympanicum surgery.
This page is still currently under construction.  Thank you for your patience.